Fasteners & Olets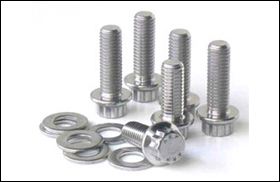 We are exporter of fasteners like carbon steel fasteners, alloy steel fasteners, that meets diverse material specification of our worldwide clientèle. These fasteners can be used for closing bags, box and envelopes. Our range of carbon steel fasteners, stainless steel fasteners and alloy steel fasteners are used for variety of attachment purposes and can be fastened and unfastened repeatedly. Our carbon steel fasteners, alloy steel fasteners are engineered to allow articulation rather than affixment.
| | |
| --- | --- |
| Stainless Steel : | AISI 302, 304, 304L,316, 316L, 310, 317, 317L, 321, 347, 410, 420,904L etc. |
| Carbon Steel : | Bare Condition, Galvanized, Phosphetised, Cadium Plated, Hot Deep Galvanized, Bloodied, Nickel Chrome Plated, etc. |
| Alloy Steel : | 4.6 , 5.6, 6.6, 8.8, 10.9 & 12.9 / 'R', 'S', 'T' Conditions. |
| Non Ferrous Reliable Pipes and Tubes Ltd.al : | Copper, Brass,Aluminium, Titanium, Nichrome, Al.Bronze Phosphorous Bronze, etc. |
| Types : | Bolts, Nuts, Washers, Anchor Fasteners, Stud Bolts, Eye Bolt, Stud, Threaded Rod, Cotter Pin, Socket Screw, Fine Fasteners & Spares, Foundation Fasteners, etc. |
Olets/ Outlet Fittings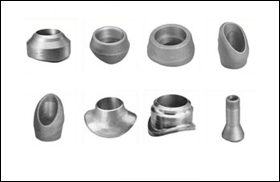 Reliable supply outlets (pipefitting) of socketweld and screwed connection types. Olets (pipe fitting) are supplied according to proven designs and from the highest quality materials, the outlet components we supply are suitable for a variety of heavy duty applications. We supply outlet fittings in a number of hard wearing industrial grades to withstand high levels of flow and corrosion.
| | |
| --- | --- |
| Olets / Outlet Material : | Titanium olet, Tantalum, Nickel , Cupro nickel, Zirconium, Hastelloy , Incolloy, HR Alloy, Alloy 20, Monel, Inconel, stainless Steel, Niobium, Nimonics ,duplex olets, super duplex outlet. |
| Standard:- | A193 & A194 BONNEY ,SAE |
| Classes: | 2000 lbs, 3000 lbs, 6000 lbs, 9000 lbs |
| Olets / Outlet Type: | Socket outlets, Threaded outlets, Welded Olet, Nippolets |