ASTM A193 B8MLCUN FASTENERS
ASTM A193 B8MLCUN FASTENERS, ASTM A193 ALLEN CAP SCREW, B8MLCUN SQUARE BOLTS, ASTM A193 FASTENERS, SS ASTM A193 STUD BOLT, HIGH TENSILE FASTENERS, ASTM A193 B8MLCUN WASHERS, ASTM A193 B8MLCUN THREADED ROD SUPPLIER & EXPORTER
RELIABLE PIPES & TUBES LTD. is one of the known manufacturers of ASTM A193 B8MLCuN Stainless Steel Fasteners, which has some great features to offer such as Precisely engineered, Easy installation, Durable nature, Dimensional accuracy, Light weight, High strength, Hard-wearing, Accurate dimension, Corrosion proof, Dimensionally stable, Highly long-lasting, Used for increasing torque capacity, Superior finish, Robustness, Rust free, Less need of lubricants, Rigid construction, Best in quality, Superiors designs, Sturdy body, Easy to fit, and more. Being a quality oriented organization we are engaged in offering a supreme quality range of ASTM A193 B8MLCuN SS Fasteners. Our clients can avail from us a wide collection of best quality ASME SA 193 B8MLCuN Stainless Steel Fasteners. These products are made from high quality materials. We are among the prominent names of the industry that Manufactures and Supplies a wide collection of these fasteners. We offer the same in different types such as ASTM A193 B8MLCuN Stainless Steel Hex Bolt and ASTM A193 B8MLCuN Stainless Steel Stud Bolt.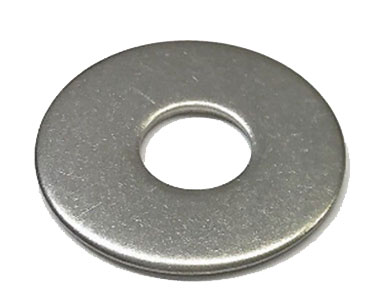 ASTM A193 B8MLCuN WASHER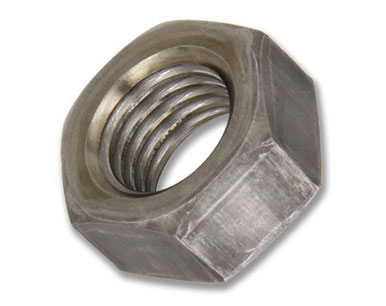 ASTM A193 B8MLCuN NUTS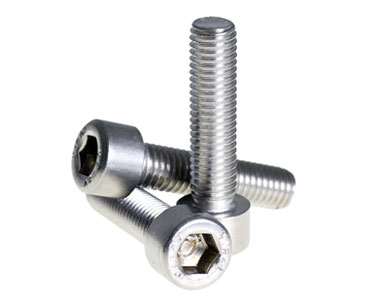 ASTM A193 B8MLCuN BOLTS
The austenitic structure of ASME SA 193 B8MLCuN SS Fasteners also gives these grades excellent toughness, even down to cryogenic temperatures. It is developed using the superlative quality of raw material and most advanced machines in compliance with the industrial quality standards. ASME SA 193 B8MLCuN Fastenersis a high-strength and corrosion resistant super-alloy used from cryogenic temperatures up to 1300 Degree F. It is often used in LNG Terminals, Oil Refineries, Gas Industries, Petrochemical Industries, Fertilizer Industries, General Engineering Industries and more. Buy Stainless Steel Fasteners at reasonable rates from us.
ASTM A193 B8MLCUN NYLON INSERT NUT, SS ASTM A193 B8MLCUN WASHER HEAVY HEX NUTS, B8MLCUN FASTENERS, B8MLCUN SS SPRING WASHER, ASTM A193 B8MLCUN HEX NUTS, HEAVY HEX NUTS MANUFACTURER & STOCKIST
ASTM A193 B8MLCUN FASTENERS SPECIFICATION

Material

Specification

Standards

Size


Length

ASTM A193 B8MLCuN Fasteners

 

DIN, ISO, JIS, GB, IS, BS, ASTM
ASTM A193 B8MLCUN FASTENERS CHEMICAL COMPOSITION

| | |
| --- | --- |
| Element | B8MLCuN |
| Carbon | 0.020 max |
| Manganese | 1.00 Max |
| Phosphorus, max | 0.030 Max |
| Sulfur, max | 0.010 Max |
| Silicon | 0.80 Max |
| Chromium | 19.5-20.5 |
| Nickel | 17.5-18.5 |
| Molybdenum | 6.0-6.5 |
ASTM A193 B8MLCUN FASTENERS MECHANICAL PROPERTIES

| | |
| --- | --- |
| Tensile Strength/Ultimate Tensile Stress (UTS) – (Mpa) | 550 |
| Yield Strength/Proof Stress(0.2% Offset) (YS) – (Mpa) | 240 |
| Elongation in 4D (El) | 30 |
| Reduction | 40 |
| Hardness – (BHN) | 223 |
OTHER TYPES OF ASTM A193 B8MLCUN FASTENERS
| | |
| --- | --- |
| ASTM A193 B8MLCuN Fasteners | SS ASTM A193 B8MLCuN Fasteners |
| Stainless Steel B8MLCuN Nuts | ASTM A193 B8MLCuN Bolts Supplier |
| ASTM A193 B8MLCuN Socket Cap Screw | ASTM A193 Bolts Manufacturer |
| Stainless Steel B8MLCuN Studbolt | SS ASTM A193 Grade B8MLCuN Head Bolts |
| ASTM A193 Coupler Nuts Exporter | B8MLCuN spring washer Stockist |
| ASTM A193 Grade B8MLCuN Flat Washer | ASTM A193 Grade B8MLCuN Countersunk Slotted Screw |
| ASTM A193 Double Ended Stud | Grade B8MLCuN Tie Bar Exporter |
| ASTM A193 B8MLCuN Square Bolts Supplier | Grade B8MLCuN Punched Washer Distributor |
| ASTM A193 Grade B8MLCuN Lock Nut Supplier | B8MLCuN Coupler Nuts |
| ASTM A193 B8MLCuN Washers Exporter | B8MLCuN Stud Bolt |
| UNS S31254 Stud Bolts Exporter | SS DIN 1.4547 Fasteners |
| ISO Certified B8MLCuN Fasteners Exporter | ASTM A193 B8MLCuN Fasteners |
| B8MLCuN Stainless Steel Bolts | ASTM A193 B8MLCuN Stud Bolt |
| Grade B8MLCuN Double Ended Stud | ASTM A193 Grade B8MLCuN Self Locking Nuts Manufacturer |